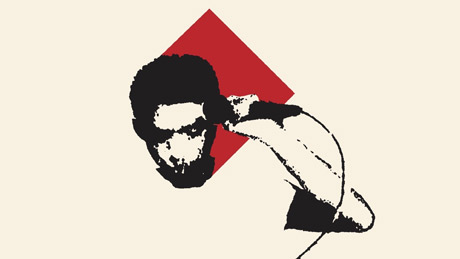 Saturday Dec 28
Film Screening:
Building a Sound Movement in Washington D.C.
plus unseen DC punk short films made from Punk the Capital's archives
$10 / Doors at 8:00

Special DC screening of Punk the Capital: Building a Sound Movement and unseen DC punk short films made from Punk the Capital's archives.
When punk invaded our nation's capital in the mid-late 1970's, it was a culture clash – a collision between the transformative, energy driven music and a city known for its conservatism. It was a recipe for potential disaster – but it resulted in a powerful cultural movement that flamed, ruled, and imploded all in the space of seven exciting years. Punk the Capital covers the key foundational years from 1976 to 1983, bringing them vividly to life with a recently unearthed trove of Super-8 film and first hand testimony from all the key figures like Ian Mackaye, Henry Rollins and HR (Bad Brains). The film creates a portrait of a movement that not only redefined a genre but that created a model for social and political engagement.

Short films:

WGTB Benefit concert with the Cramps, Urban Verbs and the Chumps

This 12 minute piece dives deep into the explosive 1979 concert featuring The Cramps, Urban Verbs and The Chumps. This WGTB benefit concert which ended in absolute chaos was the first taste of punk rock for many who would build the DC punk scene. The short film makes clear why the concert would be the first and last punk concert at the Hall of Nations at Georgetown University.

A New Look at Revolution Summer (13 min)

This short video piece picks up where their film leaves off, Revolution Summer, circa 1985. It's a portrait of the second huge transformative moment in DC punk rock, 5 years after the original Madams Organ flourished, featuring footage by Gray Matter, Beefeater and more!