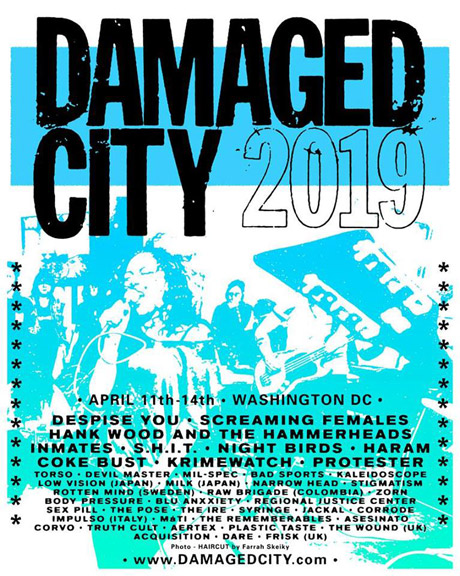 Friday Apr 12 - Saturday Apr 13
Damaged City Fest is a celebration of hardcore punk from all over the world that takes place in Washington DC. The annual festival - now in its 7th year - will be taking place from April 11 to April 14, 2019. This year's highlights include DESPISE YOU from LA, LOW VISION & MILK coming from Japan for their first US appearances, INMATES from Ohio, HANK WOOD & THE HAMMERHEADS from NY, New Jersey rockers SCREAMING FEMALES, RAW BRIGADE from Colombia, ROTTEN MIND from Sweden, Impulso from Italy, The Wound from the UK and many many many more!

Lineup subject to change!
Friday Apr 12
$35 / Doors at 6:00

Saturday Apr 13
$35 / Doors at 2:30