Mainstage Concert Room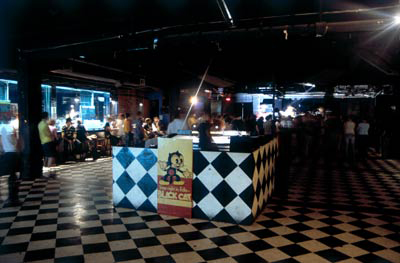 The Mainstage consists of a 7000 square-foot performance room and features high-quality, professional sound, a large floorspace that affords great sight lines, and a rock club atmosphere unparalleled in DC. This room features national independent touring acts, local bands suitable for a larger club atmosphere, and monthly DJ dance events. Our Mainstage hosts the best underground/alternative acts that DC has to offer, as well as some of the most amazing national acts around. Check out our club history for a look at performers that have played the venue.
Black Cat is wheelchair accessible, and seating is available for our patrons with disabilities. For more information, or questions concerning access, please call 202-667-4490.
We welcome concert goers of all ages. For more information on our all-ages policies, The DC Curfew law, and our anti-underage drinking policies, please go to the Information page.
Black Cat accepts cash. We have an ATM on-site.