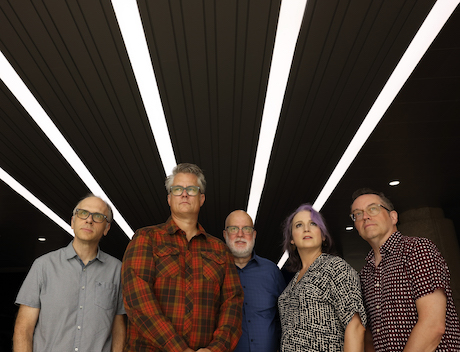 Friday December 1
**SOLD OUT**
Doors at 8:00
Velocity Girl emerged from the Washington DC indie scene in the early 1990s with a reverb drenched sound combining melody and noise, inspired in equal measure by British shoe gaze and 60s pop. The group a pair of iconic singles on Slumberland Records, before signing to Sub-Pop.

The band released three albums: the groundbreaking noise pop album Copacetic album, the cleaned-up shimmer of the breakthrough Simpatico and the underrated Gilded Stars and Zealous Hearts before calling it a day in 1996. Listening to Velocity Girl in 2023 finds their sound perfectly meeting the times.

The band returns to the Black Cat after a triumphant performance at the club's 30th anniversary bash in September.