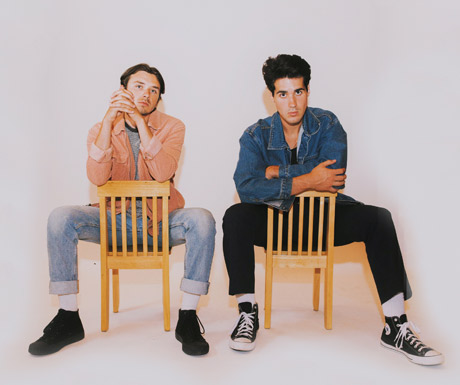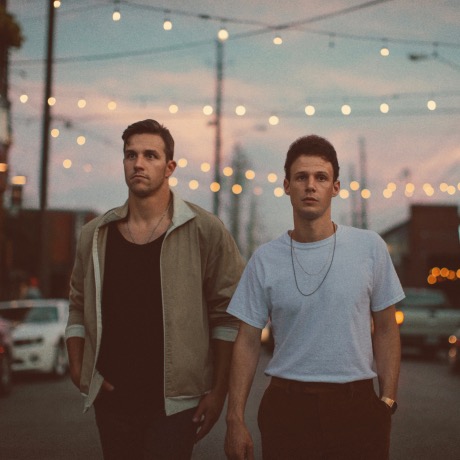 Thursday October 14
$18 Advance/ $20 Day of Show / Doors at 7:30

Much like photos, songs enable us to relive the most special moments of our lives. Thumbing through the pages of a scrapbook or scrolling through your phone resembles dropping the needle on your favorite record or scouring a playlist. In similar fashion, Vacation Manor crystallize those moments and memories in the echoes of shimmering guitars, glistening keys, upbeat sunny grooves, and iridescent melodies. On their 2021 self-titled full-length debut, Vacation Manor, the Virginia duo of Nathan Towles [vocals, guitar] and Cole Young [drums] stitch together shared and personal experiences in a patchwork of vibrant and vivid alternative anthems.

While drawing comparisons to bands like the War on Drugs and The Paper Kites, the alternative/rock duo's emotive sound is uniquely their own. The band emerged in 2018 with their first single "1984" which along with other early releases drew praise from industry standouts such as LANY and Noah Gundersen.
Powered by their first national tour the band began to grow organically, finding resonance through their late-night, timeless sounds with fans both in the US and internationally. Upon seeing the undeniable growth of a true fan base, the independent duo spent the following year writing and recording their debut album with producer Nick Box in a lake house turned studio. They continued to evolve sonically throughout the recording of the album, and ended up with a record that they believe will stand the test of time. The first single from the album, "I Still Love You", captured the attention of listeners globally as it amassed over 2.5 million views over a few short months and expanded their listener base to 50,000+ YouTube subscribers and 20,000+ Spotify followers.