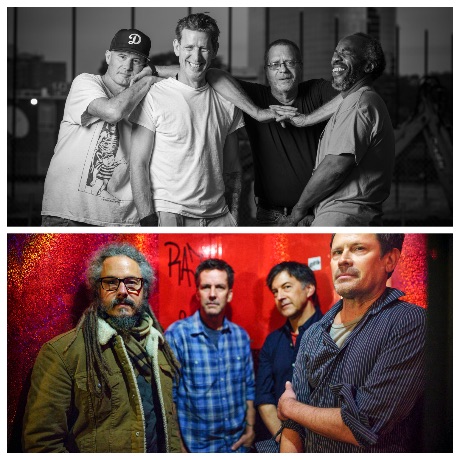 Thursday December 7
$20 / Doors at 7:30

Scream is an American hardcore punk band from Washington, DC that formed in 1979 within the vanguard of the Washington DC hardcore explosion. Known for their incendiary live performances – an urgent mix of punk and rock-and-roll swagger – the original lineup is vocalist Pete Stahl, guitarist Franz Stahl, bassist Enoch "Skeeter" Thompson, and drummer Kent Stacks.
Scream's debut album, Still Screaming (1982), was the first LP on DC's Dischord Records, followed by This Side Up in 1984. The band toured throughout the US and were one of the first US hardcore bands to tour Europe and the UK. In 1987, they released Banging the Drum, which was recorded at Southern Studios in London by John Loder. In 1988, No More Censorship was released on reggae label RAS Records. The album was the first to feature drummer Dave Grohl, who replaced Kent Stacks for both this album and Fumble, which was released on Dischord Records in 1993. Until now, the band's most recent release was Complete Control Sessions in 2011. Scream's newest album, DC Special, will be released in the fall of 2023 on Dischord Records.

Soulside formed in Washington, DC, in 1985, split up in 1989, then reformed in 2014 and has continued playing and writing music since then. After releasing their debut album on Sammich/Dischord, they recorded Trigger (Dischord, 1988) and Hot Bodi-Gram (Dischord, 1989), which were combined on the Soon Come Happy CD in 1990. The band toured extensively in the US and Europe during these years, including groundbreaking shows in Poland and East Berlin shortly before the Berlin Wall fell in 1989. In 2020, Soulside put out a new 7-inch, This Ship, their first release in 30 years, which was recorded in Prague.