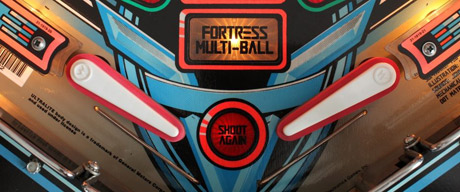 Monday Feb 26
$25 Backstage / Doors at 7:00

Join us for an evening of flipping out on pinball history, learning tips from a world-ranked player, and becoming a pinhead yourself with free play at the Black Cat.
The game of pinball has a fascinating history - from its 18th-century origins to being outlawed for its connection to gambling to the "perfect shot" in a New York City courtroom that saved it from oblivion.
Our night at the Black Cat, legendary DC music venue and home to the DC Pinball League, will start with Adam Ruben, author of the new book Pinball Wizards: Jackpots, Drains, and the Cult of the Silver Ball, giving us a crash course on pinball's fraught past. Next, Kevin Stone - DC Pinball League's head and ranked 82nd in the world - will provide us a few secrets on how to become a pinball wizard. The evening will end with free play (!) on the Black Cat's collection of fantastic machines.