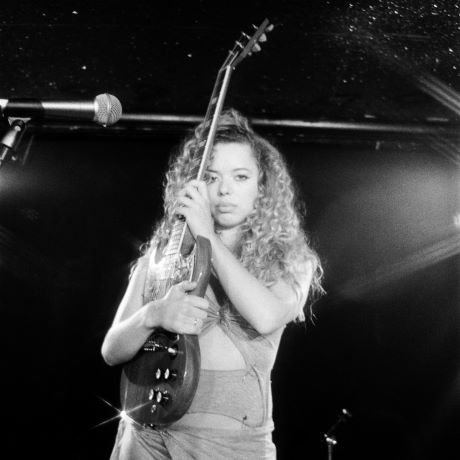 Tuesday May 3
$25 Advance/ $28 Day of Show / Doors at 7:30

It does not take long listening to West London-based singer-songwriter Nilüfer Yanya's music to realise that playing by the rules has never been her forte. First discovered at 20 years old after uploading her sparse, acoustic demos to Soundcloud, Yanya quickly made a name for herself following the release of her first three EPs. Starting with Small Crimes in 2016, her early releases set the stage for Yanya's artistry as a lo-fi bedroom pop artist who could spin deftly weaved guitars and honeyed vocals into earworm melodies. Her brand of heartfelt indie pop led to support slots playing alongside likeminded artists such as Mitski, The xx, and Sharon Van Etten, along with receiving a litany of accolades including being longlisted for BBC Sound of 2018.

As the daughter of two visual artists (her Irish-Barbadian mother is a textile designer and her Turkish-born father's work is exhibited at the British Museum) creativity was always destined for Yanya's future. First picking up the guitar at 12, she credits her love for music to her parents' music collection and her school, which offered subsidised music classes. "It was life changing for me," Yanya says of her school days as we sit outside a Ladbroke Grove café, "having that community in school was really good for everyone else as well, even if they're not doing music."

By the time her debut album Miss Universe landed in 2019, Yanya fully established herself as a singular artist with a distinctive voice that needed to be heard. The critically acclaimed debut is an 18-track concept record that takes a tongue in cheek swipe at the most self-involved corners of the health and wellness industry. The album allowed Yanya to further open up her eclectic world, bringing in jazz-inflected guitar licks, and grunge indebted songs that were backed up by limber drum beats and noughties leaning synth lines.

Follow up release, the three song EP Feeling Lucky?, further explored Yanya's fascination with '90s alt-rock melodies, drawing on themes of resentment, her fear of flying, and the concept of luck. She also re-released her early EPs on vinyl for the first time this year on the record Inside Out. The release is a fundraiser for Artists in Transit, an arts collaborative group Yanya founded with her sister Molly that delivers art workshops to communities in times of hardship.

Now as she enters the next stage of her creative journey, Yanya is running head first into the depths of emotional vulnerability on her sophomore record PAINLESS. Where Miss Universe stretched musical boundaries to include a litany of styles from smooth jazz melodies to radio ready pop, PAINLESS takes a more direct sonic approach. By narrowing down her previously broad palette to a handful of robust ideas that revolve around melancholy harmonies and looped industrial beats to mimic the insular focus of the lyrics, Yanya has smoothed out the idiosyncrasies of previous releases without losing what is essential to her.