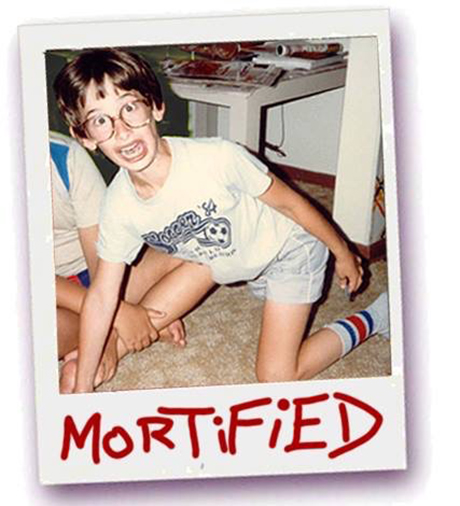 Saturday February 17
$25 / Doors at 7:00 / Show at 8:00

Hailed a "cultural phenomenon" by Newsweek and celebrated by This American Life, Entertainment Weekly, Time, Wired, The AV Club, The Today Show (twice), and beyond, Mortified celebrates stories revealed through the strange and extraordinary things we created as kids.

Since 2002, Mortified has been curating teen angst artifacts from people like you. The project began when founder David Nadelberg discovered an unsent love letter he wrote us as a teenager. The letter sparked an idea and he sent an email to friends asking if anyone wanted to share their childhood writings on stage. That email went viral and soon, responses poured in from strangers near and far. Over a decade later, what started with a single letter transformed into a movement that included a range of participants (ad execs, architects, stand-ups, salesmen, writers, receptionists, actors, and attorneys) excited to "share the shame" from LA to DC to Amsterdam. We encourage people everywhere - even those with no interest in appearing on stage - to unearth the strange stuff they created as kids and share them with at least one person. You'd be surprised what you discover in the process.

This show is seated. Seating is first-come, first-served.