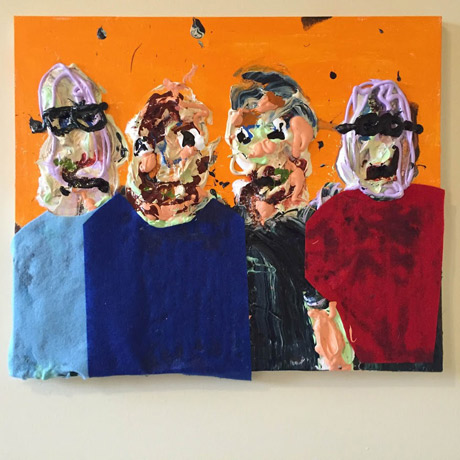 Wednesday Nov 16
$10 Backstage / Doors at 7:30

Exit Vehicles is a DC indie rock four piece who formed in 2013 as a project between twin brothers Brian and Adam Polon. After being in several bands and releasing several albums apart on the east coast, the brothers felt it was finally time to try something together, and quickly sketched out 50 original songs on bass and guitar, met drummer Jacob McLocklin (also in DC's indie/pop/rock outfit Cake and Calculus), and recorded 30 tracks with variations on Soundcloud under the project name The Debuggers (the three bandmembers all work in the DC computer/tech sector). The brothers found singer Brian Easley (a recent DC transplant via Austin and Chicago) through the Internet and began playing a show every month across DC for the next two years under the name Exit Vehicles, their homage to science, space, technology, and NASA. Easley currently lives in Louisville, Kentucky and returns occasionally to record and play shows with the band.

An intense experimental rock collective from Washington DC, BOAT BURNING plays "maximum minimalism," an intricate hybrid of composition and improvisation for highly amplified guitars where simple passages played by a multitude of instruments - sometimes 70 or more - create shimmering towers of densely-stacked harmonics. The result is powerful music that combines the panoramic sweep of classical with the sheer physical thrall of punk.

DC post punk titans Technicians return to Black Cat having just completed their 2016 debut album Now That We Are Home. Of their live performances, David Hintz of DC ROCK LIVE wrote "...Heavy and unrelenting... An intriguing sound that sort of crossed the Feelies with the Melvins... an intense and heavy sound with both precision and room for the sound to breathe... shoegaze moments, post punk intensity, metal moves, psyche vibes that work into smoothly delivered and well constructed songs..."