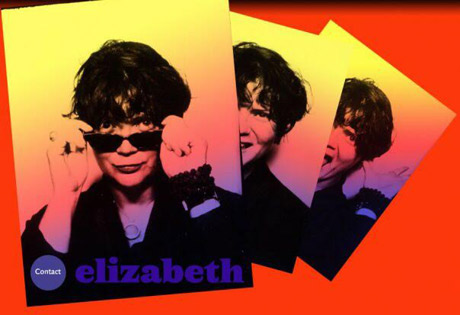 Friday May 26
ELIZABETH CROYDON
LIVE ALBUM TAPING!
with
SARAH ROCHE
Hosted by GIGI MODRICH
$15 Adv/ $20 DOS Backstage / Doors at 9:00

Elizabeth Croydon spent the formative years of her childhood in the Eighth District, and at an early age was introduced to both politics and art. Grooming herself as a theatre major by attending the Duke Ellington School of the Arts in Northwest Washington, she became politically activate in the anti-apartheid movement and went on to study theatre at Montgomery College performing at the Kennedy Center and Washington Jewish Theatre, and studying at the Folger Shakespeare Conservatory.
Elizabeth has been a peace activist since the outbreak of the first Gulf War in 1990, calling for nonviolent conflict resolution and taking part in the permanent anti-nuclear vigil outside the White House. She has also been active in the anti-Drug War and marijuana legalization movements, the organic food movement, and in both the Maryland Green Party and the District of Columbia Statehood Green Party.
In addition to her work as an artist and filmmaker, Elizabeth has had a long career as a stand-up comedian, appearing on NBC's Tonight Show and Last Comic Standing and winning the designation of Master Debater from National Lampoon. As part of her congressional campaign, Elizabeth will be filming and producing a documentary, Party Politics, to be released before the election.