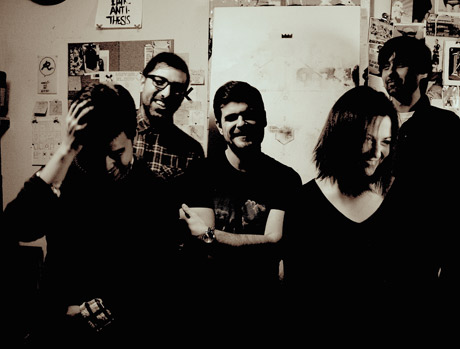 Sunday Aug 27
UNITED AGAINST ISLAMOPHOBIA
A Concert Series feat.
$15 Backstage / Doors at 7:30

Based in a city known for stagnation and business as usual, Washington DC's Drop Electric exists to tell a different story about the nation's capital. Drop Electric's music is a manic barrage of soaring vocals, heavy guitars, atmospheric textures, and tribal percussion, controlled by structured, dynamic songwriting. Their live show has been described as "epic" by NPR's Bob Boilen and most aptly "...as if the listener has started to sleepwalk through a dark art house film" by the DCist's Valerie Paschall. The band released its label debut on Lefse Records in October 2013 to critical praise. Gaining acclaim from NPR, MTVU, and The Washington Post, the band has had its music placed in the trailer for "300: Rise of an Empire" and has had its song "Empire Trashed" played as part of a movie premiere on the International Space Station.