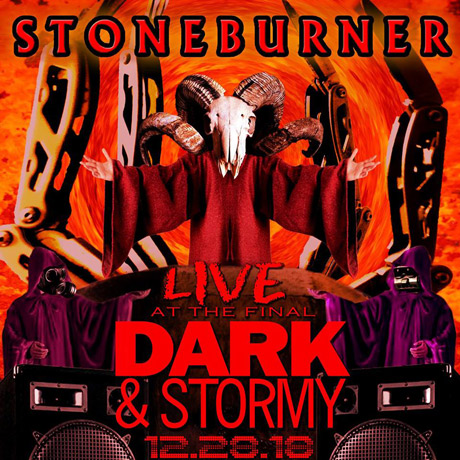 Friday Dec 28
with DJs Kangal and Mindjacket
and STONEBURNER live
Darker side of Dance / Electro / Retro
$5 Backstage / Doors at 9:30
Tickets available night of show.
Join DJs Kangal & Mindjacket, for a night of dancing to Electro, Synthwave, Retro, Goth, Industrial, EBM, and other Dark Disco sounds, featuring our first live act ever, STONEBURNER.
This will be our final scheduled event at The Black Cat, and one of the last events EVER at the Black Cat Back Stage. Dark & Stormy is an alternative dance party founded by DJ and nightlife promoter Shea Van Horn (MIXTAPE, RAW, Maison), featuring resident DJs Kangal and Mindjacket. The music is synth-driven, pulsating electro music: New Wave, Nu-Disco, EBM, Synthwave, and Goth/Industrial. Think Dark Disco.