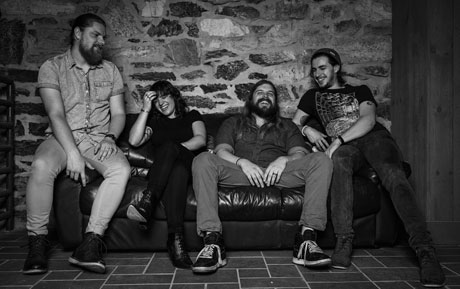 Saturday July 24
$15 / Doors at 8:00

Azure Wolf is a female-fronted indie rock band from Winchester, VA. Originally a solo folk project established by front-woman, Victoria Backle, the project quickly grew into a four piece band with an ethereal sound. The band has a strong lyrical focus that's driven by energetic beats and haunting guitar tones.
Since forming in March of 2020, Azure Wolf has been busy writing and performing through livestreams and virtual festivals across the world, including Brazil's Sonnar Music Festival and New York's East by Northeast International Film Festival. Having to sort through the difficulty of building a band in a post-COVID world, they've focused heavily on single releases and developing their live act.
Azure Wolf has four new singles releasing in early 2021 before they drop their first full length album in the fall. They've performed in numerous venues in Washington, DC, including the famous Black Cat, DC9, State Theatre and The Pie Shop.
Azure Wolf takes altruism seriously and utilizes their platform to promote the causes they believe in.
During the Australian bush fires of February 2020, the band put together a benefit concert that included themselves and three other DC bands to raise money for the efforts to fight the fires. They raised a total of $1,200 during the three-hour show.