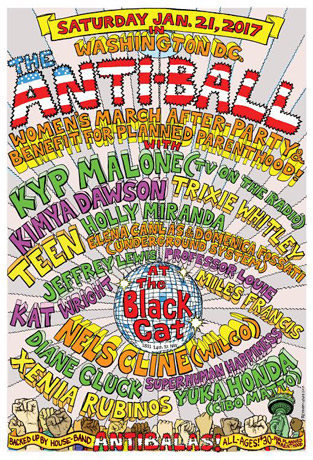 Saturday Jan 21
**SOLD OUT**
featuring:
AND MORE
Mainstage / Doors at 8:00
President Trump may have his inaugural balls, but we know which party brings the Party. Join us for an anti-ball with Antibalas and friends, for a night of music, dance, and protest with all proceeds benefiting Planned Parenthood. Antibalas is widely recognized for its mastery of and innovation in the Afrobeat genre. They are going to be backing up an eclectic and exciting group of musicians with promises of spontaneity, special guests and positivity. Get ready to join this most joyous resistance.


For the safety of our patrons and our staff throughout the inauguration week, the Black Cat will adhere to a strict 100% bag check and 100% ID check policy.