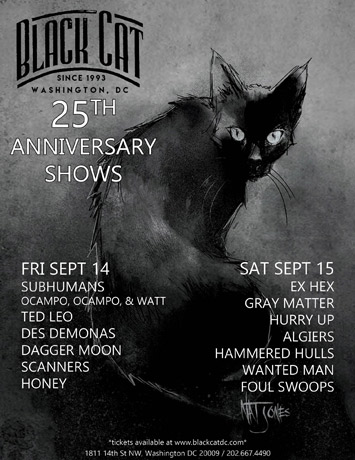 Friday Sept 14
BLACK CAT 25th ANNIVERSARY
featuring:
WORK ETHICS
w/ DJs CHRIS THOMSON and AMANDA MACKAYE
CHECK OUT DAY 2 OF OUR ANNIVERSARY WEEKEND!
$25 Mainstage / Doors at 7:00

The Black Cat opened its doors in early September, 1993. Twenty-five years later we're still the best place to find new music in DC. To celebrate our anniversary we've invited old friends and new to party with us over the course of two days. From local favorites to staff bands to punk legends, we've put together a lineup of artists that we love. Come dance with us as we look forward to another 25 great years.