Pinball at the Black Cat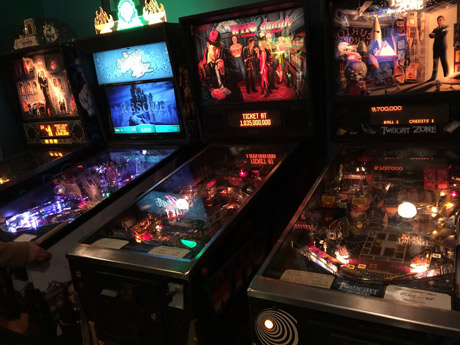 The Black Cat has been at the forefront of the pinball resurgence in DC. With a rotating roster of new and classic games at all skill levels, there's something for everyone.
Current Roster:
The Machine: Bride of Pinbot
Centaur
Congo
The Hobbit
LaserCue
Mata Hari
Royal Rumble
The Shadow
Star Trek: The Next Generation
In addition to pinball, the Black Cat boasts an impressive collection of vintage arcade games - including classic fighters and a crane machine!
Area 51
Marvel vs Capcom 2
Pac-Man Multi Game
Toy Soldier Claw Machine
Pinball League
The Black Cat is a part of the DMV Pinball League. League play takes place every Sunday at 7:30pm. For more information, or to get involved, contact DMVpinball@gmail.com